by Da5id Abbot & Zander Greene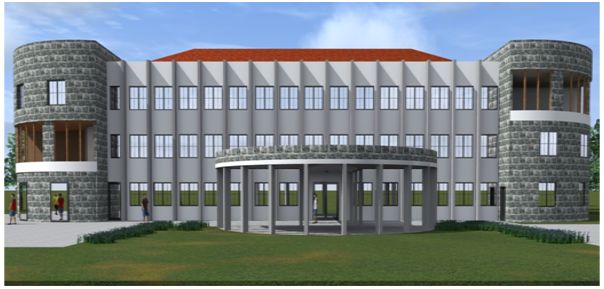 We can see that people might well ask, so we'll answer it before you get there.
Despite the rhetoric shouted in some quarters, the world is shrinking. Borders are blurring. The world is, more and more, a single community and there's barely a single example of  a large organisation which is restricted entirely to one country. Even government agencies work across borders for the greater good, and nowhere is that global community better exemplified than in Second Life. We each move through the physical world in our own neighbourhoods, but when we sit down and log in, every corner of our virtual world is the same distance away from us: the distance to the teleport button or a double-click on our friends lists. Our friendships and loves circle the globe, ignoring thousands of physical miles in the blink of an eye, help and care are offered without regard to nationality, and on ACS Island, every possible measure of support is given to everyone that asks.
The American Cancer Society is now giving that support to Kenyatta National Hospital, and they've asked us to join them in this effort. They've asked us because we see no borders between us, recognize no difference in our humanity, have no motivation other than to do the greatest good we can together in the knowledge that as Fairelanders we are an unstoppable force, one that cannot help but offer the hand of friendship to those who need it most in the fight against cancer.
The authors of this article live more than three thousand miles apart. We carry different passports but we are both Fairelanders. Just like every other Fairelander, we work together across distance and time zones to each do our part in raising the magic of the Fairelands each year – the magic that grows as each new Fairelander crosses Junction's threshold returning home or discovering for the first time their heartland.The Fairelands aren't one person, they are all of us, together, united in a higher ideal and the hope that we can change the world in which we live – change it to a world where the phrase "You have cancer" is as obsolete as "You have smallpox."
We've heard your comments and questions about Relay for Life over the years, and accepting this mission is our way of answering them. As a result we know exactly where our efforts will be directed this year. Ten years from now, each of us will be able to point at a building in Nairobi – the one whose rendered image is at the top of this post – and say "I helped make that happen." When it's successfully completed, this initiative will move on and another Hope Hostel will rise where it is needed. Then another after that, and another, and another until they're no longer needed at all.
But it starts in one place. It starts where the need is. It starts where we can do the most good. It starts with us.
It starts with us because we believe in magic. Not the magic of Gandalf the Grey or the Red Woman, but the truest magic of all–love for our fellow beings. The magic that comes from people of good heart uniting in common purpose to do something no one person among us could. The courage we gain from that unity to face challenges that would make us despair alone. That courage, that purpose, is what we have been asked to bring to the American Cancer Society's aid, and we shall not fail them.
We're going first to one of the places on the Earth where the Unweaver is strongest, where cancer rates have been largely undiminished by the advances in treatment and support of the last three decades. Those thirty years have seen a dramatic reduction in deaths due to cancer in many parts of the world, driven in large part by the global phenomenon of Relay For Life. Many parts, but not all. We, as a Relay For Life team with an international roster of members, consider this unacceptable. We will go where there is need, and our first stop is where ACS has determined that the need is greatest. When we succeed, we'll be showing a world that may sometimes seem more divided than ever before that when we work together we can make a difference everywhere. Where you live shouldn't determine if you live. With your help, we're building a better world: a world without cancer.